Dream Big Podcast
Eva and Olga Karpman
The Dream Big Podcast is a family-friendly podcast inspiring kids (and adults!) to pursue their passions in life and take action to make their dreams a reality. Your hosts Eva Karpman (currently 9-years-old in the 4th grade) and mom Olga Karpman interview world-class performers who do what they love and live their dreams each and every day. Eva also does solo episode where she answers questions from our audience and discusses personal development principles. The Dream Big Podcast's short 15-20 minute format makes for the perfect length to listen to an episode in the car with your kids. Subscribe and together we can inspire each other to dream big and take action. To get to the podcast website, cut and paste the link DreamBigPodcast.com into your browser. Get ready to DREAM BIG!
View More...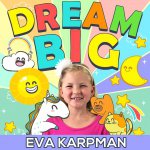 DB 207: A Super Healthy "Cookie Jar" With Unlimited Supply
a year ago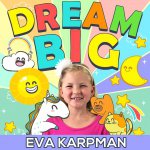 DB 206: How To Build The Ultimate Resume... A "Life Resume" (Credit: Jesse Itzler)
a year ago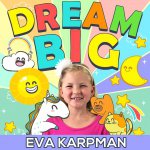 DB 205: Vishen Lakhiani, founder of Mindvalley, on transforming 1 BILLION lives by 2038
a year ago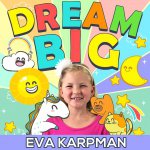 DB 204: People Will Never Forget THIS About You...
a year ago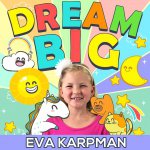 DB 203: Mark Cuban, Mavericks Owner & "Shark", On Confidence, Teamwork and Happiness
a year ago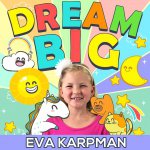 DB 202: The Captain Of The Thoughts In Your Mind (Rhyme Time)
a year ago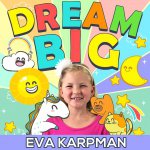 DB 201: The Hidden Meaning Of Row Row Row Your Boat
a year ago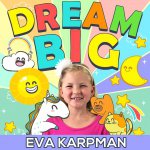 DB 200: The #1 Secret I've Learned in 200 Episodes (Rhyme Time)
a year ago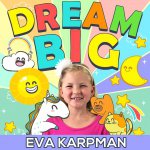 DB 199: My Big Birthday Plans Are Cancelled. Here's Why I am Not Angry.
a year ago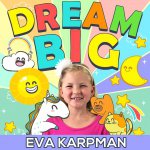 DB 198: How Forgetting The National Anthem In Front Of 20,000 People Can Be "Perfect."
a year ago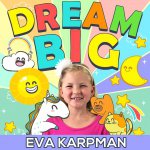 DB 197: Here's Where I've Found The Most Joy During This Crisis
a year ago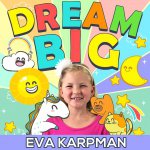 DB 196: Rhyme Time: Practice Makes Progress
a year ago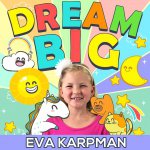 DB 195: Your Mind Is Like A Garden. Stop Weeds with TLC.
a year ago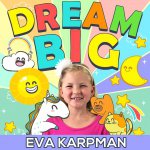 DB 194: If Your Family Is Getting On Your Nerves, Listen To This!
a year ago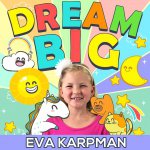 DB 193: Adopt The Role Model Mindset. Thank you Brendon Burchard For The Tip!
a year ago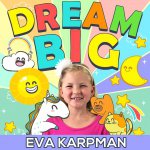 DB 192 : Why NOW Is The Perfect Opportunity To Learn New Skills Eva's Challenge
a year ago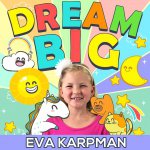 DB 191: This Pandemic Is Just Like Flying Through Turbulence
a year ago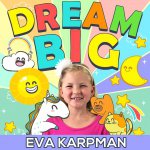 DB 190: What You'll Remember Most From This Pandemic
a year ago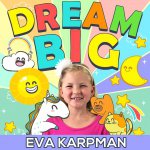 DB 189: How You Can Still Find Beauty In This Very Ugly Virus
a year ago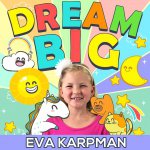 DB 188: Why You Must Stand Guard At The Door Of Your Mind
a year ago